Why is the Mercedes Team struggling this season?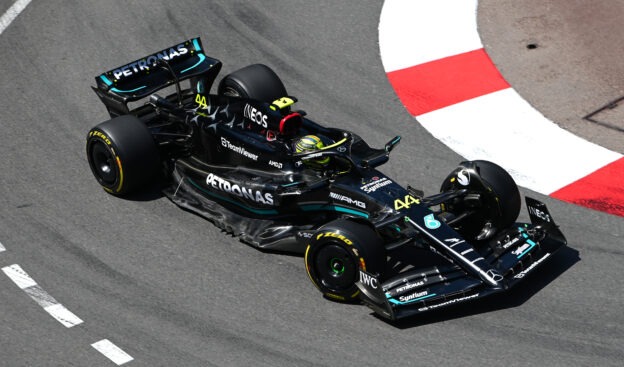 2022 was a difficult year for the Mercedes Formula 1 team and 2023 has continued the same way.
The season started with Lewis Hamilton finishing fifth in the Bahrain Grand Prix, and his teammate George Russel coming in seventh. Hamilton was 50.977 seconds behind winner Max Verstappen who was closely followed by his Red Bull teammate Sergio Pérez.
Red Bull has dominated in 2022 with Verstappen winning 15 races and topping the drivers' championship, with Red Bull topping the Constructors Championship ahead of Ferrari, with Mercedes in third place.
Lewis Hamilton's hopes of an eighth Championship faded fast in the sports betting with the Mercedes team looking way off the pace this year again.
From introducing the turbo-hybrid engines in 2014, Mercedes has dominated the sport, winning eight contractors' championships in a row, with seven of these proving their drivers with individual drivers titles, six for Hamilton and one for Nico Rosberg.
Fast forward to 2022, the year after Max Verstappen won his first drivers title in the Red Bull car, and Mercedes were looking to bring in a radical change to get back on top. The introduction of the new, alternative 'zero-sidepod' concept in 2022 was expected to pip their rivals once again who had gone with more traditional designs for their cars.
There changes affect the cars worse than any other on the track. They performed worse as well as were uncomfortable for the drivers and were left watching Ferrari and Red Bull compete at the top to start the season.
Mercedes was left playing catch up and did well to improve their car during the season to compete well with Ferrari, though Red Bull were the stronger team.
With these improvements though, brought fresh confidence in the zero-sidepod concept. As 2023 began, there was cautious optimism amongst the group though Hamilton, early on, struggled to control the car, as did Russell.
Mercedes has, justifiably, built an excellent reputation for the design and engineering skills which have gone into their cars during the years of dominance between 2024 and 2021. Now though, they are finding their leaders in the background are not on the same level as the likes of Adrian Newey, Red Bull's chief technical officer.
These past two seasons has seen them go all in on a concept which has caused the team to fall way behind, even with such good drivers behind the wheel.
New upgrades to the car are once again going to be required in the summer break.
"Yeah, we're bringing a larger one (upgrade) to Silverstone," Wolff said after the Canadian Grand Prix to RacingNews365, "and then we should have another one before [the] shutdown", referencing the break before the Belgian Grand prix at the end of July.
"It's just that the learnings have accelerated a lot since we changed some of the conceptual architecture. There should be decent steps coming in the next four races."
The future
Toto Wolff stated: "For us we didn't expect to perform in Canada because of the car's DNA at the moment, so it's encouraging to be not so far away, but one must not forget Max is still having an easier time in the front, not cruising but still I think there is margin. So, there's quite the gain to catch up".
Questions will be raised about how Mercedes didn't learn for their 2022 failures and continued, maybe stubbornly, with this zero-sidepod design which has left them struggling again in the first half of the 2023 season.
As Toto Wolff has said, more upgrades are coming, and the team could well improve in the back end of the season, though will it be enough to see them pushing on in 2024 and getting back out on top?
One concern for fans of the Mercedes team is the future of star driver Lewis Hamilton. He is a sporting superstar, not just a racing icon, and with him committing to the team will show that he has belief in where the team are going.
He is searching a record-breaking eighth drivers' championship and at 38 years of age, knows that he needs to be in a car which can get him there.
Hamilton's contract with Mercedes runs until the end of the season and Toto Wolff seems confident his prize-racer will be back next year.
"It is going to happen soon, and we are talking more days than weeks," Wolff told CNBC's Squawk. "We are trying hard [to get it done before the Canadian Grand Prix]. I will see him today and maybe we will talk about it. We have such a good relationship that we dread the moment that we need to talk about money."
This has been put on hold somewhat with reports of Hamilton is demanding a five-year deal which Mercedes are not keen on matching. Only time will tell now.
---
✅ Check out more posts with related topics: