The Top 5 F1 Driving Teams in 2023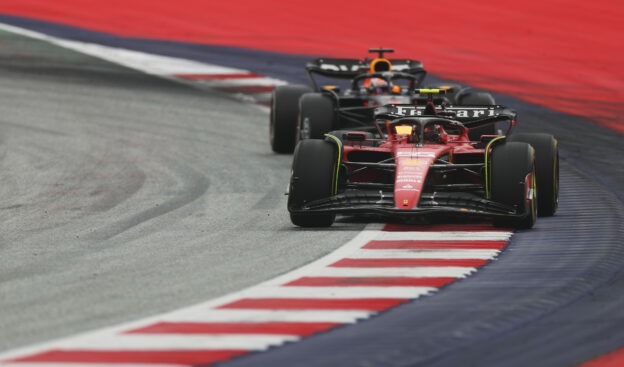 The hotness of F1 is continuing to have a rapid rise. Fans worldwide tune in to watch F1 races, whether in Monaco or Las Vegas, the action draws spectators.
The excitement of F1 has skyrocketed, with very few sports clamoring for the same level of excitement from die-hard racing fans and neutral spectators who gain interest through betting online and sports betting live and at races. The races are thrilling, the stakes are high, and the game has never been more intense than it has this season.
Here are the top F1 driving teams you should watch in this intense quest for 2023's F1 crown.
Introduction to the 2023 F1 Season
F1 in 2023 has brought excitement and anticipation with its largest-ever calendar of 23 races, including its debut at the Las Vegas Grand Prix and returning races in Qatar and China. With its kickoff in Bahrain, noteworthy performances from teams and drivers stirred fans and enthusiasts worldwide.
Performance Analysis of Top 5 Teams
The F1 2023 season's top teams have sparked intense conversations and anticipation as the competition unfolds. Dramatic scenes are already seen, and the audience only waits for more.
Let's deep dive into the performances of this season's top 5 teams so far:
Red Bull Racing
Last year's season had people turning their heads to Red Bull Racing with their triumph and the successful launch of the RB18, making it the ultimate car to beat.  The car's innovative design and powerful engine, along with its improvements, make the team one of the expected dominators this season, even with the latest changes in the rules of the FIA.
And these expectations are not for nothing, as Red Bull Racing has a way of overcoming the 2023 regulations that gave them so much pace. They are currently claiming victory in all the races up to date and recently joined the exclusive 100 wins club due to Verstappen's strong performance in the Canada GP.
Will this exceptional dominance continue toward the end of the season? All of us are excited to find out.
Mercedes
Coming close to Red Bull Racing, Mercedes revealed some upgrades to the W14 during the Monaco Grand Prix, but it still caused some challenges due to the distinct characteristics of the Monaco circuit. Barcelona presented a more suitable environment that allowed Mercedes to demonstrate high-speed corners, low-speed turns, and a long straight.
The latest upgrades of Mercedes have sparked discussions about whether they'll be able to catch up with Red Bull Racing. Future races will let us see if Mercedes can successfully decrease this disparity.
Aston Martin
The aggressive approach that Dan Fallows had taken to improve their team's performance in the 2022 season is seeing results this year. They even managed to move just three points behind second-placed Mercedes after successfully protesting the Austrian GP results.
These improvements in team rankings are all made possible due to Fernando Alonso's performances. Whether the team will continue this streak will only be determined in the succeeding races.
Ferrari
Like Mercedes, Ferrari also highlighted some updates for the SF-23 and displayed immense gameplay during the Spanish Grand Prix. However, the disparity is seen, as reviewed by Joe Ellis of GP Fans, "It's like they are running with one leg all the time."
As the season passes, we should watch how Ferrari plays this out, struggling to convert good qualifying performances into big points.
Alpine
Laurent Rossi, Alpine's CEO, has made it clear that he will make changes before the end of the season if the team's performance doesn't improve. This ultimatum has motivated the team to work its way and do its best in the next races, which led them to rank fifth on the current rankings.
With lots of investments for Alpine, solid financial health is secured. The audience can also look forward to where these investments will go and whether they'll help Alpine secure this year's championship.
Key Players and Noteworthy Moments
As the F1 2023 season progresses, interesting developments are foreseen and highlighted. Key players are also being named in the spotlight, along with their noteworthy moments so far.
Here are some of the best ones that are sparking interest in this year's competition:
Max Verstappen
Max Verstappen, the number one driver now, is not stopping with his heart-stopping performances, as he is again the man to beat in today's season. That is, even with his less aggressive style nowadays!
The 25-year-old from Monaco completed his fifth win streak and seventh of this season at the recent Austrian GP. The race had been a battle between Verstappen and Leclerc, although the former had expressed his dominance for the remainder of the race, resulting in his fastest lap as he crossed the finish line.
Fernando Alonso
The professional and ambitious Fernando Alonso displays his hunger for more success and joins Aston Martin this season. The two-time world champion is now chasing another victory for his racing career.
One notable moment is when he survived the battle at the Spanish GP, where he competed with a slightly damp and green track. Progressing through Q3, even with these difficulties, is noteworthy for the veteran, considering the significant floor damage he got after going through a gravel trap.
Yuki Tsunoda
One of this year's key players is Yuki Tsunoda from Scuderia AlphaTauri. He is the 18th Japanese driver to compete in Formula 1, and he took the world by storm in last year's races.
Now ready to fight for victory, one of his greatest moments is stepping up from his performance and demonstrating improvements on the track. At first, he was a little underrated, but his high-level performances indicate him becoming a potential teammate for Max Verstappen at Red Bull.
Another one of his most memorable moments is the meme-worthy scene where Tsunoda's tire rolls away from his slowing car. It created lots of laughs on the internet and will forever be among the iconic highlights of this year's season.
This scene also emphasized how bad AlphaTauri's car is and how that makes Yuki Tsunoda one of the best racers this year! He's undoubtedly among the F1 rookies everyone needs to keep up with.
---
✅ Check out more posts with related topics: