The Impact of Sponsorships in F1 and Casino Industry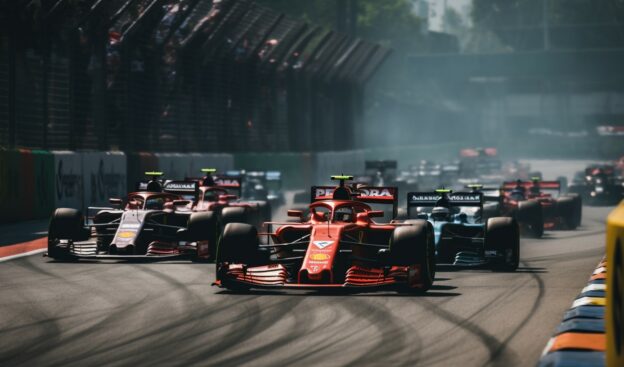 Sponsorships have played a significant role in the growth and evolution of many industries, particularly in those with high public visibility. Two such industries that have notably leveraged the power of sponsorships are Formula 1 (F1) racing and the casino industry. They are continually under the public eye and have always engaged in partnerships that resonate with their brands. This article explores how these sponsorships have bolstered growth and shaped public perception in these two industries.
Vrooming Past to Present: The Evolution of F1 Sponsorships
The evolution of Formula 1 from the 1950s to its present status has been a journey marked by thrills, chills, and spectacular displays of human skill. Equally important, though, has been the role of sponsorships in shaping this sport's trajectory. The first commercial sponsors appeared in F1 during the 1960s, replacing the traditional national colours that had characterized racing cars until then. Sponsorship deals became more extensive, and by the 1970s, it was common to see the names and logos of tobacco companies, alcohol brands, and automotive manufacturers splashed across the racing cars.
The Symbiotic Relationship: Sponsors and F1
The symbiosis between sponsors and F1 is undeniable. On the one hand, sponsors have contributed to the sport's evolution and success, offering significant financial injections that have allowed teams to invest in research, technology, and driver development. These investments have pushed the speed, safety, and performance boundaries, enhancing the sport's appeal to its dedicated fan base.
On the other hand, sponsors have benefited from the high-profile exposure, associating their brands with qualities such as speed, precision, and excellence. The high adrenaline, high stakes nature of F1 has offered the perfect platform for products like watches, technology, and
even slots, projecting an image of thrill, excitement, and potential rewards.
The Game of Visibility: Sponsorships in the Casino Industry
The landscape of the casino industry has been dynamically transformed with the advent of online casinos. As digital platforms started to dominate the scene, there has been an increased focus on sponsorships to enhance brand visibility. Online casinos like 888casino have sponsored sporting events, celebrities, and TV shows to increase their reach, drive user engagement, and grow their customer base.
Building Trust and Reputation through Sponsorships
Sponsorships in the casino industry have been about more than just attracting eyeballs. They have also been about building a robust brand reputation and enhancing trust. As online gambling has faced scrutiny and concerns about legitimacy, associating with recognized entities such as sports teams or respected public figures has helped online casinos mitigate these concerns.
Notable examples include the prolific sponsorships of football clubs by online casinos, highlighting a strategic alignment with an established and beloved sport. These partnerships help instil confidence in potential customers, offering a level of reassurance in the brand's credibility and commitment to fair play.
Sponsorships and Public Perception
As a form of advertising, sponsorships profoundly influence public perception. It's about getting the brand's name out there and aligning it with certain values and messages. For example, an F1 team sponsored by a cutting-edge technology company sends the message of innovation, speed, and forward-thinking. Similarly, a casino sponsoring a football team aligns with a sense of community, excitement, and passion.
This targeted brand positioning shapes public perception over time, allowing the sponsored entity to be seen in a specific light
conducive to its strategic goals. This process is slow and steady, requiring consistency and a strong commitment to upholding the values the brand aims to project.
Sponsorships' Impact on Business Expansion and Legislation
Sponsorships also play a crucial role in business expansion and market penetration. For F1 and the casino industry, sponsorships have provided an avenue to penetrate new markets and appeal to a broader demographic.
For example, consider the role of Heineken's F1 sponsorship. By associating with F1, Heineken positioned itself as a global brand and gained access to a broad and diverse customer base, which would otherwise be hard to reach. Similarly, online casinos have attracted a larger user base by sponsoring major sporting events and TV shows, expanding their visibility and appeal.
Influencing Legislation and Policies
The impact of sponsorships extends beyond mere brand growth and public perception. In some cases, sponsorships have indirectly influenced legislation and policy related to the industry.
For instance, tobacco sponsorship in F1 has been heavily criticized due to public health concerns, leading to its ban in many countries. This spurred the F1 industry to look for other sponsors, ultimately diversifying its sponsorship portfolio and aligning itself with more socially responsible brands.
In the casino industry, increased sponsorship of sports teams has sparked debates about the potential normalization of gambling. This has led to more stringent regulations in some jurisdictions, impacting how online casinos operate and market their offerings.
Concluding Thoughts
The impact of sponsorships in F1 and the casino industry is profound and multifaceted. Sponsorships have catalyzed growth, helped shape public perception, and influenced industry-related legislation. As the business world becomes more interconnected and the battle for consumer attention intensifies, the strategic use of sponsorships will likely play an even more pivotal role in these high-profile industries.
Despite potential challenges or controversies, one thing remains clear: sponsorships are vital to the F1 and casino industry's roadmaps to continued success.
---
✅ Check out more posts with related topics: