1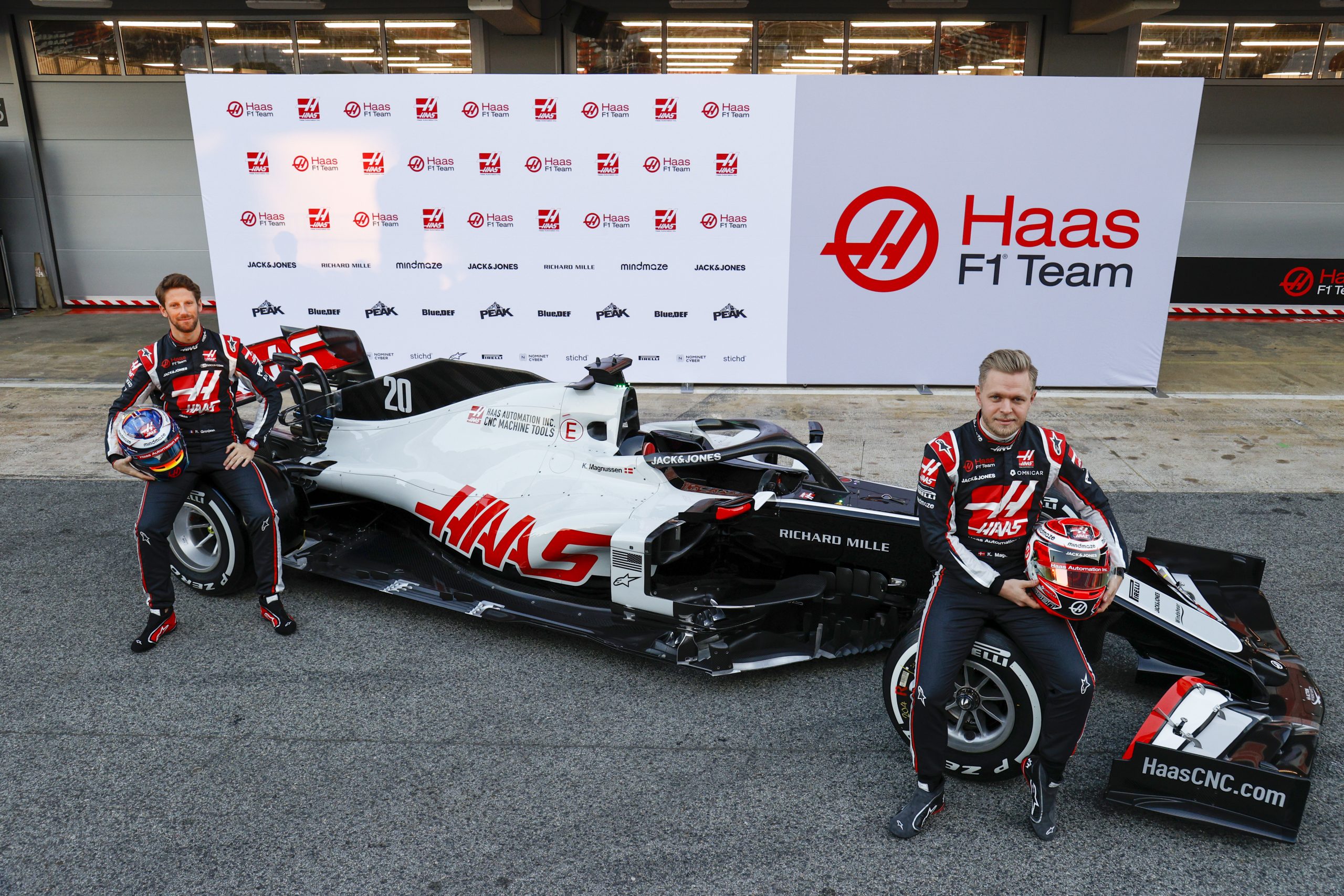 In this series, I will look at the ownership and funding of the teams in F1 and maybe uncover a dark secret or two.
Part 3: Haas
Hass is owned by American businessman Gene Haas, Haas has had a chequered past and in 2006 he was arrested for filing false tax returns, witness intimidation and conspiracy.
Just before Haas's case was to go to trial, a plea agreement was reached, whereby he would plead guilty to a felony. He was sentenced to two years in prison and ordered to pay $75 million in restitution.
Haas was jailed in January 2008 and was released on probation in May 2009 after serving 16 months of his two-year sentence
In football the governing body the F.A. hold football owners to account with the Owners' and Directors' Test applied to individuals. It would seem the FIA don't seem to be troubled with such matters; Flavio Briatore comes to mind.
In fairness to Haas, he served his punishment and has a good track-record on philanthropic activities involving engineering colleges. He also runs the Gene Haas Foundation which has provided charitable donations since 2001 including Hospice Foundation, Boy Scouts of America, Los Angeles Mission, YMCA Kids Camp, NAACP, Children's Hospital Los Angeles, MS Society, and others.
As for Haas title sponsor Rich Energy – yes, another energy drink brand, the story is one of woe.
Rich Energy owned by one William Storey complete with hipster beard started their sponsorship of Haas at the start of 2019 and by September it was terminated by Rich Energy.
In a blunt statement Storey told SunSport:
"We terminated them. An unfortunate but logical decision in light of events, Haas are nice people, but the car is going backwards. We are a superior product to Red Bull. Haas are a milk float at the back of the grid a disaster for us. End of."
What a nice guy!
However, ever since Haas signed the deal with this elusive company, pundits and fans alike have questioned its legitimacy. The Formula One media have queried the energy drink brand's finances and statements by the company.
Rich Energy claimed originally, they intended to get a sponsorship deal with Williams, however, the team rejected their offer. Rich Energy also attempted to purchase Sahara Force India for £100 million, who had been put into administration by the High Court at the time. Storey claimed the deal had been finalised, however, this was denied by the Indian racing team.
On October 31, 2019, Rich Energy announced that a deal between Rich Energy and McLaren was in the works which was swiftly denied by McLaren team principal Zak Brown.
In May 2019 Rich Energy lost a court case brought against it by Whyte Bikes for copyright infringement of its stag's head logo, which was subsequently removed from the Haas F1 cars.
Judge Melissa Clarke said in a written judgment that she found Rich Energy boss William Storey to be a "poor witness."
"He had a tendency to make impressive statements, which on further investigation or consideration were not quite what they seemed,"
The judge cited as an example that when cross-examined about a claim to the media in February that 90 million cans had been produced, Storey explained that Rich Energy "had produced 90 million cans but had not yet filled and sold them."
As I said a sorry saga and it leaves Haas without a title sponsor in 2020. Rumour has it that Gene Haas might be ready to quit F1.
In an exclusive interview with Autosport pre the coronavirus crisis, Haas said he was juggling the investment needed to stay in F1 against its competitive fortune.
"I'm just kind of waiting to see how this season starts off," he said when asked about what his thoughts were for the future.
"If it starts off strong then maybe there's a possibility that we can continue."
"But if we have another bad year, then it would not be that favourable."
In a parting shot, Storey said on Twitter: "We wish Haas the best of luck in negotiations selling the team to Saudi investors".
Haas team boss Steiner responded at the 2019 Russian GP, "I really do not know what to say except I also wish the investors good luck, because I don't know them."
"Haas is not for sale. This is one of the usual tweets from them (Rich Energy) and I'd rather not get into it. It's not our style," he added.

Storey has recently tweeted," When the sport is properly run we will be back. We have the best energy drink on the market & we have unfinished business in F1. But we want a competitive car. Liberty made a dreadful error getting rid of Bernie. The corporate suits couldn't run a bat."
So, there you have it the gospel according to Storey.
Garry Sloan is the author of "In the pit lane - F1 exposed" details at inthepitlane.com
Copyright ©2020 Garry Sloan
---
Check out more items on this website about:
---