3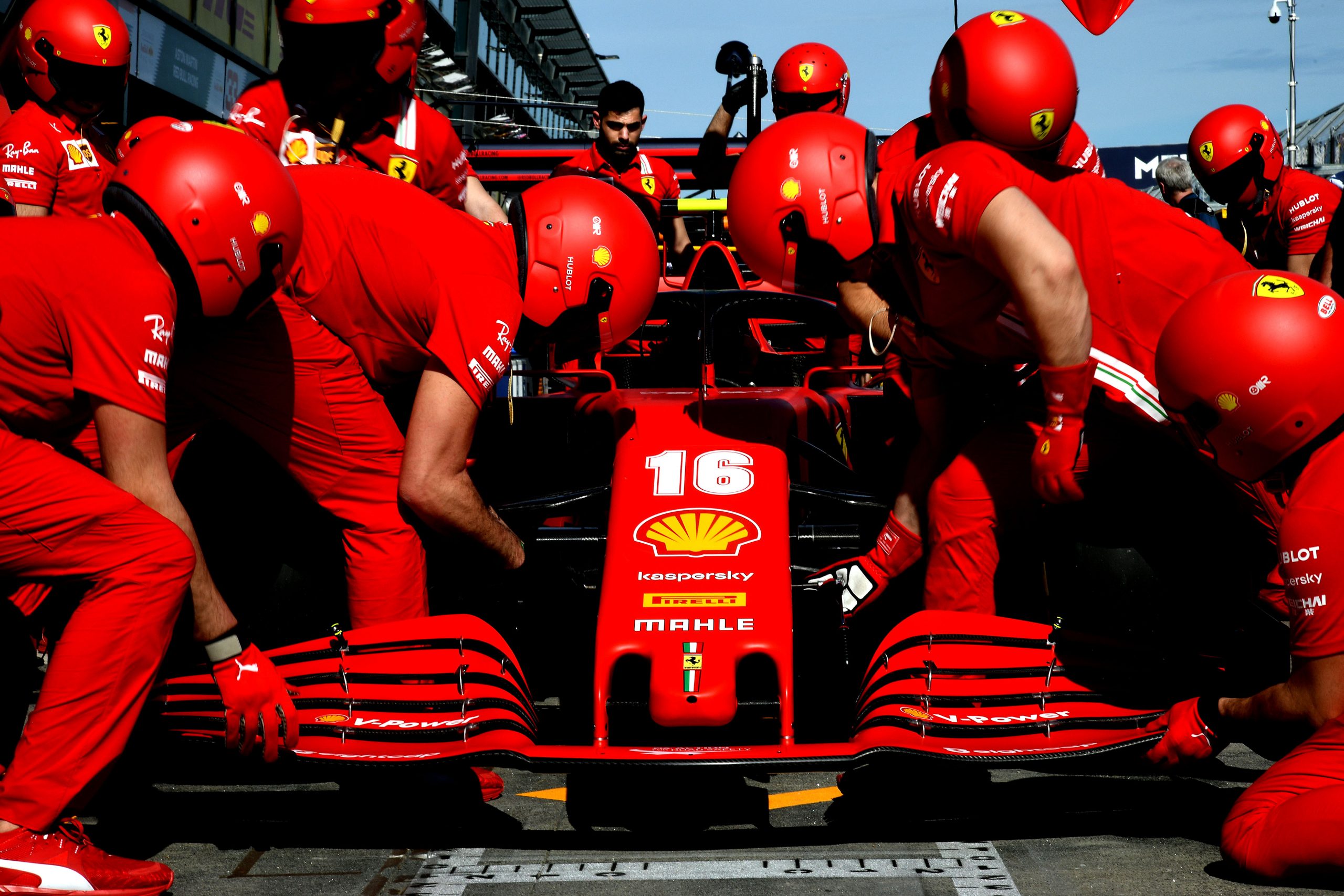 In this series, I will look at the ownership and funding of the teams in F1 and maybe uncover a dark secret or two.
Part 2: Scuderia Ferrari Mission Winnow.
Ferrari the so-called heart and soul of F1 is owned by the worlds eight largest car manufacturer Fiat Chrysler Automobiles who own 29% of the company and control 44% through a loyalty voting mechanism. On 31 October 2019, FCA announced intent to merge with Groupe PSA (owner of the Peugeot and Citroen brands among others) which would result in a 50-50 shareholding.
The power behind Fiat is one John Elkann an American-Italian industrialist. He was the chosen heir of his grandfather Gianni Agnelli the founder of Fiat. Elkann chairs and controls the company and he is the chairman and CEO of Exor, the holding company controlled by the Agnelli family which holds a controlling stake in Ferrari.
Ferrari have a unique financial arrangement with the commercial rights holder and share in not only the prize money but also championship bonus payments alongside Mercedes, Red Bull and McLaren.
In addition, Ferrari receive a long-standing team payment.
The result is according to information revealed by Autosport, Ferrari's 2017 total income from Formula One Management / Formula One Group is $180m – that's $9m more than Mercedes, despite finishing two places behind them in the championship, and $19m more than Red Bull who also finished ahead of them.
So, it's strange Ferrari continue to throw their toys out the pram when decisions do not suit them and regularly threaten to quit the sport.
Maybe it's time Liberty Media called their bluff?
F1 may need Ferrari but as sure as the sun rises in the morning Ferrari need F1 just as much if not more.
Why? Well in Ferrari's own words, in published IPO documents they state: "Formula 1 Racing allows us to promote and market our brand and technology to a global audience without resorting to traditional advertising activities, therefore preserving the aura of exclusivity around our brand and limiting the marketing costs that we, as a company operating in the luxury space, would otherwise incur."
This sport provides – as Ferrari themselves claim – "a strong marketing advantage in the luxury performance car market".
Ferrari also benefit from R&D developed by the F1 team to enhance their road cars and speed up development.
So, as I say call their bluff.
What of Ferrari's title sponsor?
Well, Mr Elkann has chosen to take sponsorship from Philip Morris International the multinational tobacco company and in 2019 the Ferrari cars livery was "mission winnow". Philip Morris state they are dedicated to replacing cigarettes with smoke-free products and "mission winnow" their lifestyle message is the showcase of this transformation. The company claim it is the right path for consumers, the company itself, shareholders and society. The issue is the new alternatives, for example, the electronic vaping products are still in their infancy and although medical option is that they are certainly less harmful than cigarettes the long-term health effects are yet to be established.
F1 historically grew fat on tobacco money when brands scrambled to sponsor teams with their cars turning into mobile fag packets. F1 clung onto its tobacco addition like a chain smoker and resisted calls to abandon their position on tobacco advertising even in the face of rising public opinion against the tobacco industry. F1 was the last major sport to ditch the tobacco baron's money and only did so when legislation forced their hand.
Even with a ban in place, Ferrari took an estimated $100 million per year from Philip Morris International, in return for allowing access to Ferrari for promotions and hospitality aimed at the tobacco trade and garage forecourt shops. The value of this sponsorship has exceeded $1 billion in the last decade alone.
How did Ferraris other major sponsor Shell feel about partnering a team linked to tobacco? When asked a Shell executive quipped that their forecourts probably earned more money from cigarettes than petrol.
So, Ferrari keep taking the grubby money from tobacco and oil year after year.
A very interesting fact is the power broker in all of this is one Louis Camilleri who is the chief executive officer of Ferrari and wait for it also the chairman of Phillip Morris International – funny that !
The criticism of Ferrari and McLaren (more of later) is they have allowed the tobacco industry worldwide advertising through the back door. Clever and expensive tobacco lawyers have worked around the legislation by not advertising a brand or product but instead claim they are promoting a mission statement for lifestyle choices.
The other issue is that by F1 being associated with tobacco other sponsors will give the sport a wide berth as they will not want to be associated with quite literary toxic brands.
So, is it going to plan?
Well at the 2019 Australian GP the Victorian government called the move a "sneaky" way to advertise cigarettes over the race weekend.
Following the government's concerns, Philip Morris' 'Mission Winnow' campaign was removed from the Ferrari cars and will not reappear in Australian. Other countries have also followed this lead with the logos removed at 11 of last year's 21 races including the Italian Grand Prix.
To further add to Ferrari's woes Codacons, a non-profit organisation says it is preparing legal action against Ferrari over the Mission Winnow logos which were displayed on the SF1000 when it was launched in Reggio Emilia for the 2010 season.
The Italian consumer rights group threatened legal action against Ferrari claiming it is unlawfully promoting tobacco products.
The FIA, as usual, do not show any leadership on the matter. The World Health organisation raised serious concerns on the development within F1 and Jean Todt speaking in a press conference at the 2019 Australian GP confirmed his support for the WHO's position.
"Since many years tobacco advertising is forbidden," said Todt. "So I mean I completely support WHO position. There's little more we can say on that."
Even the official videogame of the 2019 FIA F1 world championship airbrushed out the offending logos.
In the next column: Aston Martin Red Bull Racing.
Garry Sloan is the author of "In the pit lane - F1 exposed" details at inthepitlane.com.
Copyright ©2020 Garry Sloan
---
Check out more items on this website about:
---