British Grand Prix Legends: Who are the top 5 winning drivers?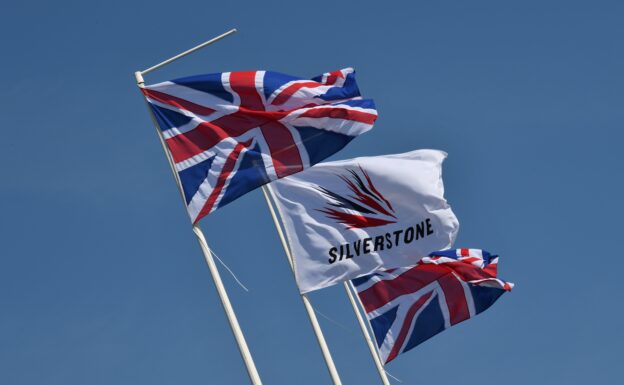 When Formula 1 arrives at Silverstone for the British Grand Prix this week, many fans would be forgiven for believing that a Max Verstappen win is inevitable, with UK bookmakers also expected to make him a big favourite. However, as has been witnessed over its seventy-plus editions, the latest and greatest does not always stand on the top step of the podium.
Even with his recent dominance, world champion, Max Verstappen is still yet to win a British Grand Prix in eight starts, despite twice finishing runner-up and being involved in some fiery battles (Hamilton 2021 anyone?) along the way. Red Bull themselves have not won since 2012, when Mark Webber took his last F-1 victory, beating Fernando Alonso's Ferrari by 3 seconds.
So, who has won the most British Grand Prix?
The list of winners for the British Grand Prix reads like a who's who of historic motorsport, but when looking at the top five drivers with the most victories in this race, there are a few notable absentees, including the likes of Ayrton Senna, Alberto Ascari, Sterling Moss and Jackie Stewart
Notable mentions must also go to Niki Lauda and Jack Brabham, who both won three races, but were just squeezed out of the top five, by virtue of their overall British Grand Prix record.
5. Michael Schumacher (3 victories)
Despite his dominance of 91 victories and seven world titles, including five in a row between 2000-2004, Schumi "only" won three times at Silverstone surprisingly.
All three victories came for Ferrari, with two in the wet, further adding to his reputation as the regenmeister. 
His first British GP victory in 1998 wasn't without some controversy though, with Schumacher receiving a 10-second penalty for overtaking Alexandre Wurz under the safety car and with concerns over whether it was to be added to his race time or to be served as a stop-and-go, Ferrari brought their driver in on the final lap, much to the annoyance of McLaren-Mercedes.
After a thorough investigation, the FIA eventually upheld the win, but eventually, it was McLaren who had the last laugh, as their driver, Mika Hakkinen went on to take the driver's championship.
4. Nigel Mansell (4 victories)
The British driver had a real affinity for the British Grand Prix, winning all four races within a seven-year period while driving for Williams.
His 1986 victory, was the last British Grand Prix to be held at Brands Hatch and one that was somewhat fortuitous after a poor start. Mansell dropped from second to fifth, before a red flag forced a restart, giving the Englishman the chance of restarting, which he took advantage of to eventually win by 5 seconds, ahead of Brazilian teammate, Nelson Piquet.
Mansell eventually won the world championship in 1992, winning the last of his four British GPs in that year, before signing off and going to Indycar the following season.
3. Alain Prost (5 victories)
The professor is one of the greatest drivers to have ever graced an F-1 track, winning four world championships and 51 races in total.
He won the first of his five British Grand Prix's back in 1983, beating Nelson Piquet by 19-seconds, having started third on the grid, before taking the spoils two years later, finishing an incredible lap clear of the field, confusing the chequered flag marshall, who inadvertently ended the race a lap early!
Prost is the only driver to win the British Grand Prix with three different teams as a driver, taking the spoils with McLaren, Williams and Ferrari over the eleven-year period that saw his victories.
2. Jim Clark (5 victories)
Jim Clark's record of four successive British Grand Prix wins has only been equalled once in the 57 years since, while the legendary Scotsman is the only driver to win the British GP at three different venues (Aintree, Brands Hatch, Silverstone).
His first two British Grand Prix victories were relatively comfortable affairs for the Fife-born driver, finishing 49 seconds clear of John Surtees in '62 and then 25 seconds clear of his rival a year later.
In 1964 and '65, Graham Hill came close to stopping his dominance, missing out by 2.8 and 3.2 seconds respectively, as Clark went on to make it four in a row.
1. Lewis Hamilton (8 victories)
Nothing highlighted Mercedes' dominance like a Lewis Hamilton win at Silverstone, with the British driver equaling Jim Clark's record of four successive British GP victories in 2017, among his eight victories here.
The seven-time world champion's last British GP win in 2021 was arguably his most controversial, with the now infamous collision at Copse Corner with Max Verstappen taking his Red Bull rival out of the race, much to the bemusement and anger of Christian Horner, especially with Hamilton going on to win the race.
---
✅ Check out more posts with related topics: